Happy Friday!
Getting ready for Easter dinner, yet?
Since my cousin's birthday is tomorrow,
we're going to have a cake for her on Easter,
which sadly relieves me of my dessert duties this year.
... But! I will be making Chocolate Eggs
as a little extra-somethin' (simply cannot help myself!)
Isn't that such a cool idea?!
Anywho, before I get carried away
with all the delicious Easter food-to-come,
I present to you this week's B&Bs:
1.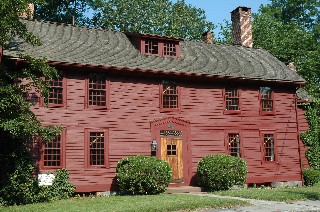 (Norwich, CT)
"We are proud to offer Lathrop Manor now as a Bed & Breakfast. The private residence since 1744 is a beautiful example of a center hall Colonial with seven fireplaces. Samuel Lathrop built the house in the early 18th Century but it was met with a fire. The house was rebuilt and enjoyed by Dr Daniel Lathrop, a successful Pharmacist who is credited with employing the young Benedict Arnold. The house, nestled in the center of the Norwich Historic District has a rich history and beautiful craftsmanship from the hand carved wooden beams to the wide board flooring throughout. It is inspiring to imagine the lives of those who have walked these halls before."
Rates: $150-225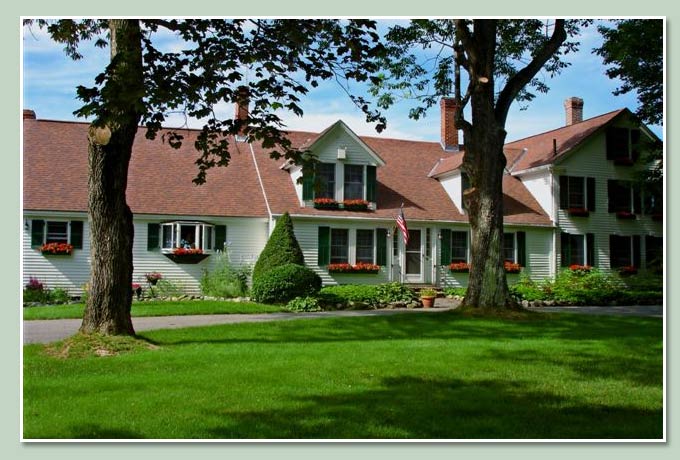 (Ashburnham, MA)
"Built in 1764, this historic home was one of Ashburnham's first inns and remained a haven for travelers until 1898 when it became a private residence. Wishing to share the rich tradition that was first established in this beautiful home over two hundred years ago, we opened as a bed and breakfast in 1997. Surrounded by over forty private acres, The Maguire House beckons you to stop and stay awhile. We invite you to relax by a warm fire, stroll along the pristine lake, or simply rest on the porch enjoying the spectacular view of Mt. Monadnock, Upper Naukeag Lake, and surrounding hills."
Rates: $165-185
(Quechee, VT)
"Built in 1793, the Inn was originally the home of Colonel Joseph Marsh, Vermont's first Lieutenant Governor. Since that time, the historic residence has been expanded and carefully restored to maintain as much of the 19th Century character and charm as possible, while adding modern conveniences like private baths, cable TV, and air conditioning for all the guest rooms.
In fact, we've stayed so true to the original spirit of the Marsh Estate, we are on the National Register of Historic Places. Wide pine floors hold the mystery of centuries of footsteps that have come before you. Queen Anne furnishings and period antiques adorn the 22 guest rooms and three suites, dining room and common area. And multi-paned windows offer stunning views toward Dewey's Mill Pond, the Ottauquechee River, and the majestic spruce and hardwood trees that tower over the property. Each room and nuance of the place has its own unique story to tell."
Rates: $90-250
----------
Have a wonderful Easter, everyone!
♥