Happy March!
Finally- Spring is approaching :)
With all the snow melting, the birds chirping, and the flowers budding,
it feels as though it's already arrived!


----------
While doing a little web browsing today, I stumbled upon another gorgeous type of New England pottery: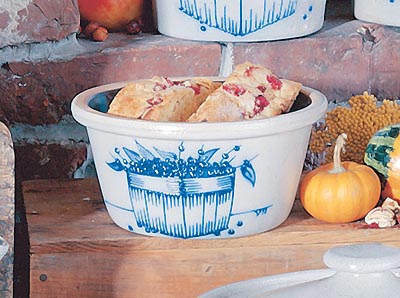 Here's a description from the owner:
"From my humble beginning, selling my pots in downtown Durham, NH, to our move to Salmon Falls Stoneware in the Engine House on Oak Street in 1986, our goal has remained the same; to carry on a tradition of pottery making that became popular in America in the mid-1800s.
Each of our pots are individually made and hand decorated with either a traditional or country design, and then fired in a gas kiln to 2,300°F. The size and shape of our pieces reflect the individuality of each potter ... just as the interpretation of a design reflects the individuality of each decorator.
The salt-glaze finish results from the vaporiz-ation of rock salt in the kiln during the final stage of firing. The charm of the ware is that each pot has its own individual character. Variations in color and design are desirable and sought after by collectors. In any one firing the color of pottery may vary from grey to brown with a smooth or orange peel glaze.
Salmon Falls Stoneware is lead free and safe to put in the microwave and and the dishwasher. It is great for baking and other everyday uses. Enjoy ... then pass it along to the next generation."
Not only is the pottery beautiful, but surprisingly inexpensive as well!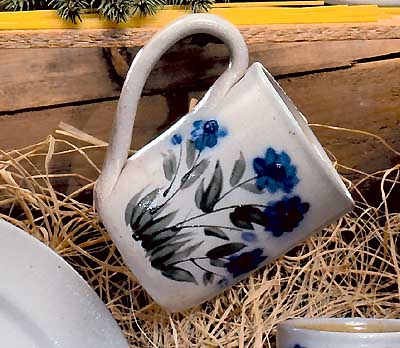 This lovely mug, only $12.50!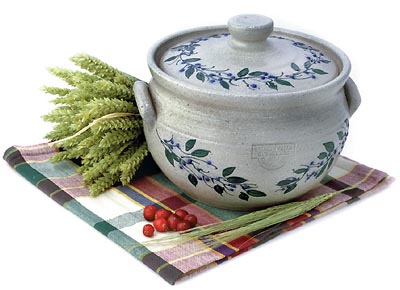 Casserole Dish, $48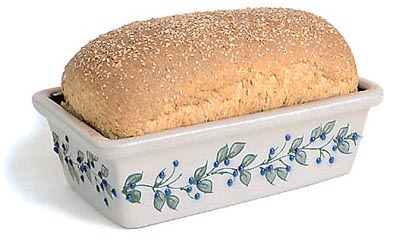 Loaf Pan, $22.50
Pie Plate, $28.50
Pie Bird, $10.50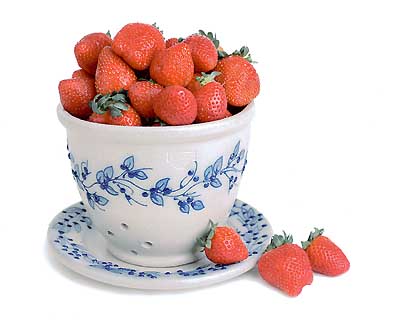 Berry Bowl, $25.00
(I love the little drainer!)
Matching Plate, $15.50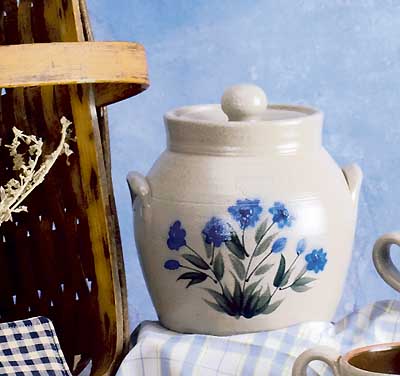 Cookie Jar, $42.00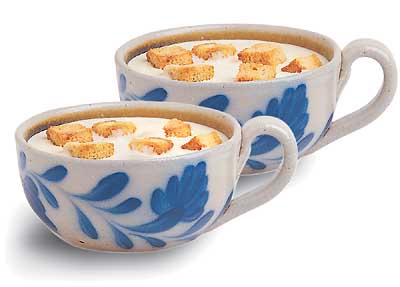 Chowder Bowl, $15.50
(my favorite!)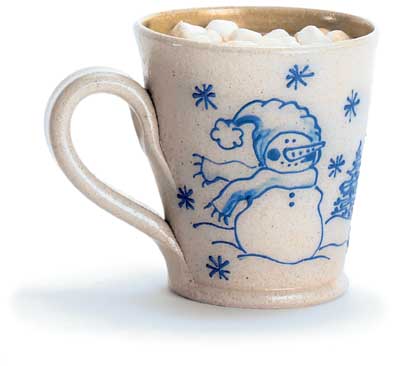 Flared Mug, $14.00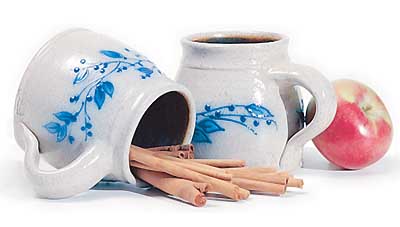 Cider Mug, $14.00
(my other favorite!)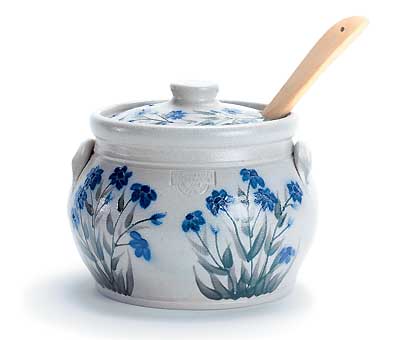 Soup Tureen, $65.00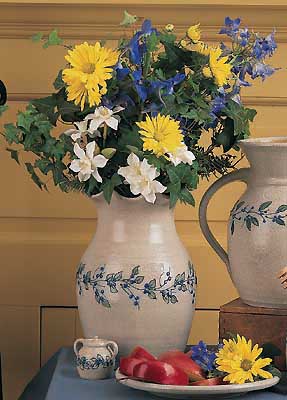 Fluted Vase, large, $32.00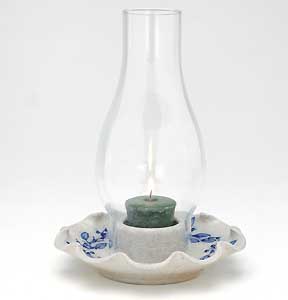 Fluted Candle Holder, $22.00
Everything is so adorable!
You can place an order online or, if you're lucky enough to live near the area,
their store, located on 75 Oak Street in Dover, New Hampshire!
----------
I've already made a wish list for myself,
and that chowder bowl and cider mug are at the top of it


♥